Construction Volunteer
No experience necessary! You will enjoy working side by side with other volunteers, donors and current/future homeowners under the guidance of our Site Supervisors.
Construction days are scheduled Tuesday thru Saturday from 8:50am to 3:00pm, weather permitting. Email volunteers@charlottecountyhfh.org to schedule a task and location from a predetermined weekly schedule. Upon arrival to the construction site, please check-in with our Site Supervisor and sign in on our Volunteer Sign-In sheet. Construction work begins promptly at 8:50am.
Construction schedules are subject to change daily due to weather conditions and inspections. We will notify volunteers who are on the schedule of any changes we receive. Due to liability, we are unable to accept volunteers under the age of 16 on our construction sites. Individuals or groups aged 16 and 17 must have adult supervision on a job site.
Many hands make light work!
Already an approved volunteer… view and sign up for openings here:
---
Ready to get started?
Before volunteering with our affiliate, you must first complete a Volunteer Application/Release and Waiver of Liability and complete the online Workplace Safety course (see link below). Participants between the ages of 16-17 must have a parent/guardian sign the Release and Waiver of Liability. For liability reasons, we cannot accept volunteers under the age of 16 years old on construction sites. Teens 14 years old and older may volunteer in our ReSale Stores.
Important Links
Click here to fill out a Volunteer Application
Have more Questions? Contact our Volunteer Coordinator at (941) 639-3162 | volunteers@charlottecountyhfh.org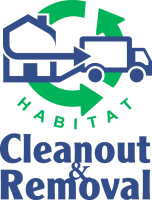 One (1).

The number of people it takes to make a difference for our community.
Become Part of Someone's "American Dream!" Volunteer Today