Payment for a Cleanout / Removal
We appreciate your business! We strive to make your experience using our services as easy as possible. If you would like to securely pay for a Cleanout / Removal service, fill out the short form below and follow the instructions for the payment / checkout process.
Once you fill out the form below – you will be re-directed to our payment / checkout page.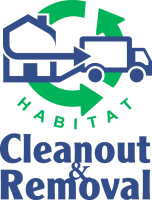 One (1).

The number of people it takes to make a difference for our community.
Become Part of Someone's "American Dream!" Volunteer Today