Furniture Donations & Pickup
Have furniture that you don't use anymore? Donate your unwanted furniture to the one of our Charlotte County locations. The proceeds made from your furniture sold are used to support our programs in Charlotte County. Charlotte County Habitat for Humanity is a 501(c)(3) organization.
Furniture that we accept includes:
Sofas
Chairs
Dining room tables
Dressers
Bed-frames
Coffee tables
End tables
Entertainment centers
Filing cabinets
Bookshelves
Your furniture donation is taken back to the Habitat ReStore and sold to someone else in your community that will give it a second life. Proceeds from that sale help Habitat for Humanity provide a decent place to live for people in your community and around the world.
Schedule a time that is convenient for you by calling us at 941-639-0586 to schedule your furniture pick-up.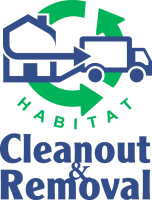 One (1).

The number of people it takes to make a difference for our community.
Become Part of Someone's "American Dream!" Volunteer Today