Schedule a Cleanout / Removal
Please use our scheduling form below to enter a service request. If you would prefer to call us, do so at 941-639-0586. PLEASE NOTE: This is just a request only – our staff will contact you to confirm the details of your request after you submit the form.
We will respond to your inquiry within 2 hours. If an inquiry is received after hours we will respond to you within 2 hours the next business day.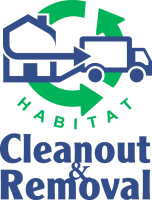 One (1).

The number of people it takes to make a difference for our community.
Become Part of Someone's "American Dream!" Volunteer Today