Punta Gorda ReSale Store
Our Punta Gorda location offers a large variety of donated items. Our showroom features beautiful furniture that we accept through donation, as well as a clothing section. We also offer building materials, tools and small appliances, various medical equipment, and a children's section. Habitat ReSale Stores are proudly owned and operated, and 100% of our ReSale Store net revenue is used to support our programs in Charlotte County.
Common items you will find in our Punta Gorda ReSale Store include:
Home Furniture
Office Furniture
Collectibles
Small Appliances
Light Fixtures
Lamps
Televisions
Records
DVD's
Overstock merchandise
Tools
Housewares (Dishes, Glassware, etc.)
Books (Non-Reference)
To schedule a donation pickup for this location, call our donation hotline at 941-639-0586.
Learn more about our ReSale Stores, what's new, and special promotions on our Facebook Page.
Store Info
Address: 1750 Manzana Ave Punta Gorda, FL 33950
Phone: 941-205-7467
Hours: 9:00am – 5:00pm, Monday – Saturday
Donation Hours: 9:00am – 4:00pm, Monday – Saturday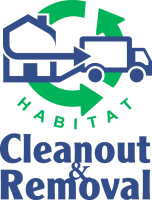 One (1).

The number of people it takes to make a difference for our community.
Become Part of Someone's "American Dream!" Volunteer Today