Who We Are
Our Vision
A world where everyone has a decent place to live.
Our Mission Statement
Charlotte County Habitat for Humanity, a Christian based organization, partners with low-income families to provide safe, decent, affordable homeownership.
About Charlotte County Habitat for Humanity
Charlotte County Habitat for Humanity is part of a global, nonprofit housing organization operated on Christian principles that seeks to put God's love into action by building homes, communities and hope. Charlotte County Habitat for Humanity is dedicated to eliminating substandard housing locally and worldwide through constructing, rehabilitating and preserving homes; by advocating for fair and just housing policies; and by providing training and access to resources to help families improve their shelter conditions. Habitat for Humanity was founded on the conviction that every man, woman and child should have a simple, durable place to live in dignity and safety, and that decent shelter in decent communities should be a matter of conscience and action for all.
Since 1987, Charlotte County Habitat has helped over 478 Charlotte County families achieve the dream of home ownership and this year we plan to help an additional 33. Our homeowner program success rate is 97%, and we continue to reinvest 91 cents of every donated dollar into our programs.
Charlotte County Habitat homes are sold at an affordable price to qualified applicants who meet our program criteria, who have been selected by a Selection Committee and who have been approved by our Board of Directors. Our applicants must have a need for affordable housing, must have the ability to pay their mortgage and must have a willingness to partner with Charlotte County Habitat.
Charlotte County Habitat raises our funds locally by partnering with individuals, businesses, and churches and is not supported financially by Habitat for Humanity International.
Our affiliate operates four resale stores, one in Punta Gorda, two in Port Charlotte and one in Englewood. These stores generate revenue which helps purchase materials needed to build homes for families in Charlotte County.
All are welcome
Charlotte County Habitat for Humanity has an open-door policy: All who believe that everyone needs a decent, affordable place to live are welcome to help with the work, regardless of race, religion, age, gender, political views or any of the other distinctions that too often divide people. In short, Habitat welcomes volunteers and supporters from all backgrounds and also serves people in need of decent housing regardless of race or religion. As a matter of policy, Habitat for Humanity International and its affiliated organizations do not proselytize. This means that Habitat will not offer assistance on the expressed or implied condition that people must either adhere to or convert to a particular faith, or listen and respond to messaging designed to induce conversion to a particular faith. To view the Fair Lending Overview, Click Here. To view The Privacy Disclosure, Click Here.
About Habitat for Humanity International
Founded in Americus, Georgia, USA, in 1976, Habitat for Humanity today operates around the globe and has helped build, renovate and repair more than 600,000 decent, affordable houses sheltering more than 3 million people worldwide.
Core Documents
To view Habitat for Humanity's Core Document, Click Here.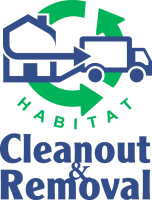 One (1).

The number of people it takes to make a difference for our community.
Become Part of Someone's "American Dream!" Volunteer Today