Appliance Donations
Are you updating your home with new appliances? Not sure what to do with your old ones? Consider helping those in need by donating your used appliances to us here at Habitat for Humanity in Charlotte County. The proceeds made from your appliances sold are used to support our programs in Charlotte County. Charlotte County Habitat for Humanity is a 501(c)(3) organization.
Acceptable Donations:
Donations must be less than 5 years old, clean and in good working condition. Appliances that we accept include:
Microwave Ovens
Refrigerators
Small Appliances
Stoves (electric or gas)
Washers & Dryers (electric or gas)
Water Heaters (electric or gas) – new or unused only
Please note that the list of acceptable items changes from time to time. If we have too much of one item or if certain items are not moving quickly, we may delay accepting more of those items.
Electronics Donations
Do you have any outdated electronic devices that you want to get rid of? Well, instead of just throwing them away, donate them to any of our Charlotte County Habitat locations. Donating any of your unwanted electronics is a great way to make a positive impact on the Charlotte County communities. The proceeds made from your electronics sold are used to support our programs in Charlotte County.
Acceptable Donations:
We accept any residential electronics, these will include things like:
Radios
TV's
MP3 Players
Video Recorders
DVD Players
Digital Cameras
Camcorders
Computers
Video Game Consoles
Telephones
No donations of commercial electrical stock accepted.
If you have any questions regarding donations pertaining to appliances or electronics, contact us today. You can also schedule a time to have us pick up your appliances by calling 941-639-0586 if they're too heavy for you.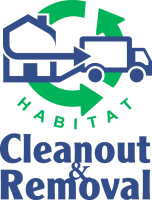 One (1).

The number of people it takes to make a difference for our community.
Become Part of Someone's "American Dream!" Volunteer Today