Englewood ReSale Store
Our Englewood ReSale Store houses higher end donated merchandise. At this store you will find everything that you would use to decorate your home including furniture, wall hangings, and books. Due to space limitations building materials and appliances are not available at this location. Habitat ReSale Stores are proudly owned and operated, and 100% of our ReSale Store net revenue is used to support our programs in Charlotte County.
Common items you will find in our Englewood ReSale Store include:
Used Furniture & Accessories
Gently Used Clothing
Decorative Items
Area Rugs
Used china and Dinnerware
Used books
Used household items
Lighting
Office Furniture & Supplies
To schedule a donation pickup for this location, call our donation hotline at 941-639-0586.
Learn more about our ReSale Stores, what's new, and special promotions on our Facebook Page.
Store Info
Address: 3325 S Access Rd, Englewood, FL 34224
Phone: 941-681-3600
Hours: 9:00am – 5:00pm, Monday – Saturday
Donation Hours: 9:00am – 4:00pm, Monday – Saturday
Here are some pictures of our Englewood ReSale Store location: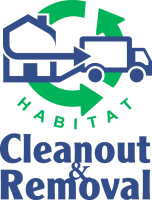 One (1).

The number of people it takes to make a difference for our community.
Become Part of Someone's &ldq