Vehicle Donations & Sales
When donating your vehicle to Charlotte County Habitat, you receive a tax deduction just like you would with any other donation you make. Once your vehicle is sold, the proceeds are used to support our programs in Charlotte County. Charlotte County Habitat for Humanity is a 501(c)(3) organization.
Donation Options:
Vehicle Donation Line: 941-639-0586
Donation Hotline: 941-639-0586
When you unravel all that Habitat does, it all boils down to the number one. It only takes one donation, one volunteer, one family, one hammer to change the lives of individuals and families forever. The beauty of Habitat for Humanity is in how you decide to give your "one." Whether through time, talent, or donation, one choice can have such a big impact.
Charlotte County Habitat for Humanity Locations:
Englewood Resale (boutique store)
3949 South AccessRoad
Englewood, FL 34224
941-681-3600
Murdock Resale (building supplies headquarters)
1354 El Jobean Road
Port Charlotte, FL 34948
941-206-2606
Punta Gorda Resale (see our updated space)
1750 Manzana Avenue
Punta Gorda, FL 33950
941-205-SHOP (7467)
Port Charlotte Resale (brand new location)
2440 Tamiami Trail
Port Charlotte, FL 33952
941-391-6562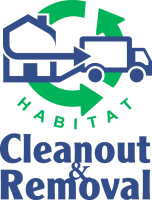 One (1).

The number of people it takes to make a difference for our community.
Become Part of Someone's "American Dream!" Volunteer Today