Charlotte County Habitat for Humanity
Habitat: BE THE ONE
When you unravel all that Habitat does – it all boils down to ONE. It only takes one donation, one volunteer, one family, one hammer to change the lives of individuals and families forever. The beauty of Habitat is that how you decide to give your "one" is your choice. Whether through time, talent or donation…
…one choice can effect change forever.
Volunteer Shortcuts
Volunteers are the heart of Charlotte County Habitat. We have wonderful volunteer opportunities below for you to share your time, talents and skills. No Experience Necessary!
We are taking all necessary precautions and are following CDC and local Health Department guidelines to create a safe, healthy environment for our customers, volunteers and staff. When volunteering, please adhere to the following guidelines:
If you are not fully vaccinated, wearing a face mask is recommended.
Wash your hands with soap and water.
If you are sick, sneezing, coughing or showing any other symptoms, we ask that you remain home.
If you have questions, please call 941-639-3162. Or send an email to volunteers@charlottecountyhfh.org.
Thank you for your continued support! Please see the links below for the sign ups.
Links:
Every volunteer must have a current application on file before beginning to volunteer.
The volunteer guidelines will answer many important questions.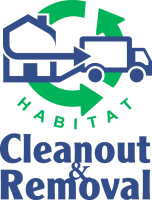 One (1).

The number of people it takes to make a difference for our community.
Become Part of Someone's "American Dream!" Volunteer Today