Charlotte County Stores
Our Charlotte County Habitat for Humanity ReSale Stores are nonprofit home improvement stores and donation centers that sell new and gently used furniture, appliances, home accessories, building materials and more to the public at a fraction of the retail price.
Our Charlotte County ReSale Store locations are:
What is a ReSale Store?
ReSale Stores are independently owned and operated by our Charlotte County Habitat for Humanity organizations. Proceeds are used to help build strength, stability, self-reliance, and shelter in local Charlotte County communities. There are many ways you can be involved with our ReSale Stores, like donating, shopping, and volunteering.
Shopping
If you are shopping here, 100% of our ReSale Store net revenue is used to support our programs in Charlotte County. We sell just about everything that is donated to us, which includes things like:
Appliances
Building materials
Cabinets
Used furniture
Electronics
Our Murdock Resale Store even offers used vehicles including cars, boats, motorcycles and motor homes.
Have More Questions?
If you still have questions regarding our ReSale Stores, feel free to contact us today. You can call any of our ReSale Store locations which are listed below. We also have a donation hotline where you can schedule a pickup for donations, just call 941-639-0586.
Charlotte County Habitat for Humanity Locations:
Englewood Resale (boutique store)
3325 S Access Rd
Englewood , FL 34224
941-681-3600
Murdock Resale (building supplies headquarters)
1354 El Jobean Road
Port Charlotte, FL 34948
941-206-2606
Punta Gorda Resale (see our updated space)
1750 Manzana Avenue
Punta Gorda, FL 33950
941-205-7467
Port Charlotte Resale (brand new location)
2440 Tamiami Trail
Port Charlotte, FL 33952
941-391-6562
Here are some pictures of what our ReSale Stores look like: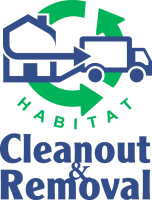 One (1).

The number of people it takes to make a difference for our community.
Become Part of Someone's "American Dream!" Volunteer Today