Donate – Contribute to the Power of One
Charlotte County Habitat raises our funds locally by partnering with individuals, businesses, and churches and is not supported financially by Habitat for Humanity International. We need your help. Please consider making a financial gift to help our efforts in providing in need families the opportunity to own their own home. Charlotte County Habitat works diligently to ensure donated dollars build homes – 91 cents of every donated dollar goes directly into our program to build homes for families in need of safe, decent and affordable housing. Charlotte County Habitat for Humanity is a 501(c)(3) organization.
Complete the donation form below and enter your payment information on the next screen to make an online donation.
Donate Goods
Have furniture or household goods you no longer use? Have too much inventory? Renovating your office? Charlotte County Habitat can help!
We specialize in the "deconstruction" of office, commercial, and residential spaces. No donation is too large or too small. Our warehouse and pickup crews are ready to help with all the logistics.
Charlotte County Habitat for Humanity is a 501(c)(3) nonprofit organization, so your donation is tax deductible!
When you donate to our stores you help build brighter futures for families across Southwest Florida. You help open the door to affordable homeownership—a first bedroom, a backyard for adventures, a kitchen for healthy meals, and a warm place for generations of memories.
Easy Donation Process – You Call, We Pickup or Schedule Online!
Our donation process is quick and simple. Our volunteers and staff are ready to help! To schedule your pickup, contact us at 941-639-0586.
We accept donations of the following items:
Cabinets
Doors
Decor
Flooring
Hardware
Lighting and fans
Lumber
Wall coverings
Plumbing
Showers
Sinks
Toilets
Tubs
Tools
Windows
Rugs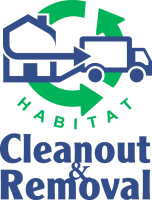 One (1).

The number of people it takes to make a difference for our community.
Become Part of Someone's "American Dream!" Volunteer Today