COVID-19 Principal Payment Deferral Application Acknowledgement and Agreement
Charlotte County Habitat for Humanity continues to monitor the COVID-19 outbreak and the affect it is having on our homeowners. We continue to find ways to assist you during this very challenging time.
Due to loss of income related to COVID-19, you have requested assistance with paying your mortgage. We have created a COVID-19 Principal Payment Deferral Policy which is as follows:
Late fees waived for April 2020 payments
Up to 90 days of principal payment deferral

Must make escrow payments
To apply for principal payment deferral complete this form.
Upon approval, you will be required to work with Habitat staff to create a repayment plan.
We will continue to monitor and update policies as needed.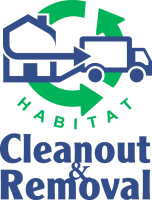 One (1).

The number of people it takes to make a difference for our community.
Become Part of Someone's "American Dream!" Volunteer Today