Frequent Shoppers Card
Find Us on the Clover App
Clover lets you earn rewards at your favorite local businesses. Visit a participating spot, introduce yourself, and collect points to earn perks.
How it works:
Clover is designed to be fast, friendly, and out of the way. When you check into one of your favorite spots like our ReSale Stores, Clover lets the merchant know that you're in the house. Just mention your first name when you make a purchase, and you'll be on your way to earning perks — no scanning of codes or fussing with gadgets at the counter.
OR, Use Our Frequent Shopper Card
Just stop by one of our resale stores and ask for your Frequent Shopper card. Visit Englewood, Murdock, Punta Gorda, or Port Charlotte ReSale stores.
Your ReSale Purchase/Donations will:
Keep usable materials out of landfills.
Provide many local families with affordable home improvement materials.
Revitalize our neighborhoods and businesses.
Proceeds will provide additional funding to build more houses for working families here in Charlotte County.
The ReSale store helps Charlotte County Habitat for Humanity fulfill its mission of "Eliminating poverty housing one house at a time".
Charlotte County Habitat for Humanity Locations:
Englewood Resale (boutique store)
3325 South Access Road
Englewood, FL 34224
941-681-3600
Murdock Resale (building supplies headquarters)
1354 El Jobean Road
Port Charlotte, FL 34948
941-206-2606
Punta Gorda Resale (see our updated space)
1750 Manzana Avenue
Punta Gorda, FL 33950
941-205-SHOP (7467)
Port Charlotte Resale (brand new location)
2440 Tamiami Trail
Port Charlotte, FL 33952
941-391-6562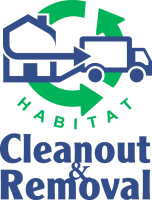 One (1).

The number of people it takes to make a difference for our community.
Become Part of Someone's "American Dream!" Volunteer Today