Qualification Checklist
You must meet all of the following requirements to qualify for the program:
Have a need for affordable housing by meeting the income guidelines.

Includes income from Social Security, SSI, child support, and/or employment income.
Does not include TANF, Unemployment, or Food Stamps.

Have a clear marital status. Separation is not an acceptable status.
Have 2 years stable income history.
Worked or lived in Charlotte County for 1 year.
Be willing to partner with Habitat by participating in sweat equity and homeowner education classes.
No current bankruptcies, judgments, charge offs, liens, repossessions, etc. against you.
You must earn a minimum of $1900 per month.
You have not owned a home in the past 3 years.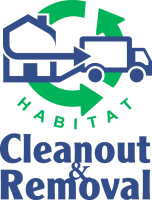 One (1).

The number of people it takes to make a difference for our community.
Become Part of Someone's "American Dream!" Volunteer Today